About My Instrument
and PA Gear

I play a wonderful violin made in 2007 by Kurt Widenhouse of Belmont, NC. My bow is by Johannes Paulus. I use Larsen Virtuoso A, D, and G strings and Kapland wound E string. My rosin of choice is Pirastro Celliste.
I don't use a conventional style shoulder rest as many violinists do. None of them come even close to conforming to the shape of my shoulder. However, I maintain that it is essential to bulk up the underside of the violin in some way, so I use a dense piece of foam that I cut out on a band saw. I also use a higher-than-usual chinrest because I have a long neck.

For live amplification I use one of three miniature mics: DPA 4099, Bartlett Fiddle Mic, or Countryman Isomax II H. The mic is fed into either a Grace Design M101 preamp or a Metric Halo 2d interface. This is sent to the PA mixing board. I sometimes use a Sennheiser e-100 series wireless system with the mic.

When I have to provide my own PA, I use two JBL 10-inch powered Eon speakers together with a Mackie 1202 mixing board. Nothing exotic, but it works and sounds better than most minimalist systems of this kind I've heard.

More About My Widenhouse Violin
Earlier in my career I owned a fine Italian violin made in 1784 by Ferdinand Gagliano, but was not able to keep it. In 2004 I embarked on what ended up being a 3-year quest hoping to find a new violin that would come close the quality I had enjoyed in my Italian pedigree violin.
I tried instruments from at least 50 different violin makers, many of whom are acclaimed and prize-winning. It is clear that the art of violin making is no longer a lost art and has rebounded to a spectacularly high level in our present age. Yet for all that, it seemed for awhile as though I was not going to find a modern violin that could match the great violins of the Cremonese masters.
I had been familiar with Kurt Widenhouse by reputation during my years as a symphony musician back in Seattle and was finally able to meet him in person during one of my early tours to the Southeast in August 2006. I tried a number of his instruments and was immediately impressed not only with the tone and beauty of workmanship, but with Kurt's understanding of the intricacy of instrument design and acoustics. In September of that year I asked Kurt to begin making a violin for me using a late Stradivari pattern. Several fun-filled trips to Kurt's shop ensued to discuss details of construction and see the new violin in several stages of completion.

In my opinion Kurt has triumphed as a modern maker living up to the inscrutable standards set during the Golden Age of violin makers.

To my great delight the Strad model turned out to be absolutely perfect for me! It spans the delicate tonal spectrum of highs and lows: the soprano range is clear yet not shrill; the low range is rich yet not dark and tubby. Across all four strings the response is lightning fast with a very open tone.

Kurt is a master luthier whose violins are being played by top violinists all over the country. He makes his instruments meticulously one at a time. It takes about 4 months to complete a single violin. I had to be very patient before the new violin was unveiled!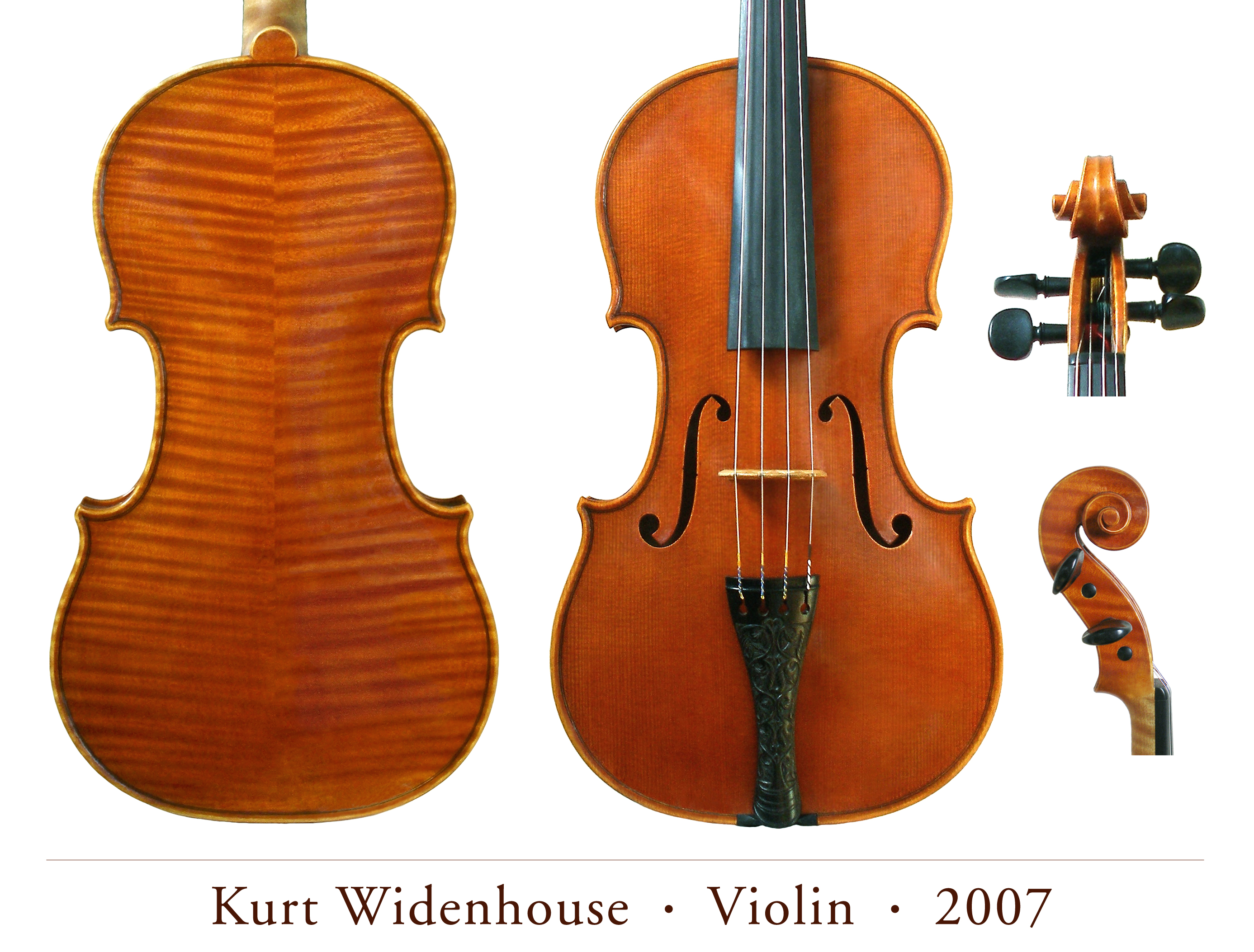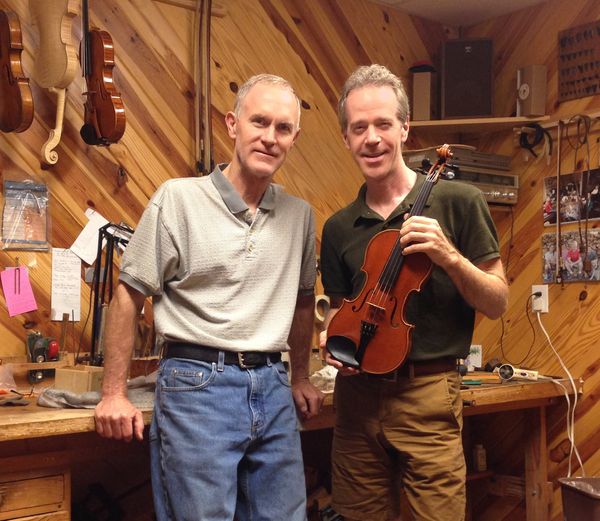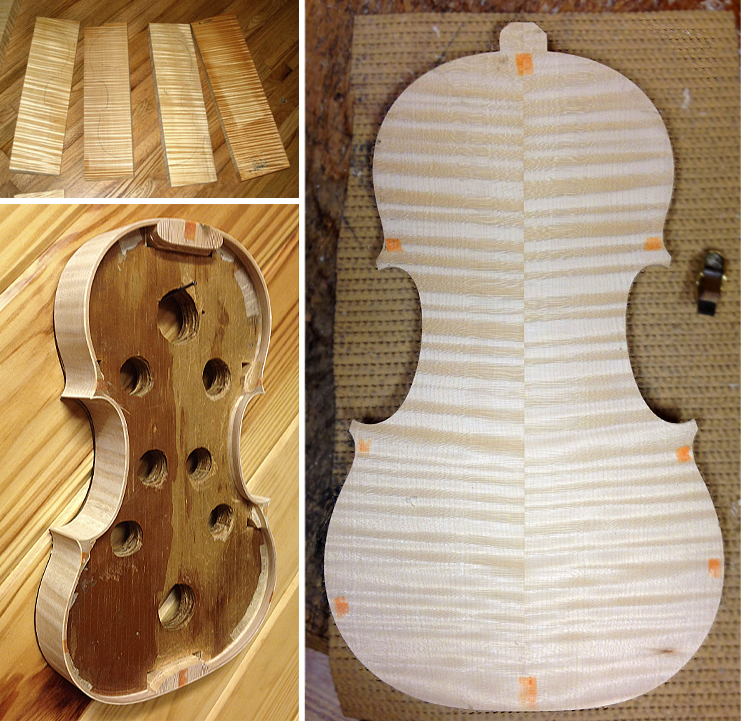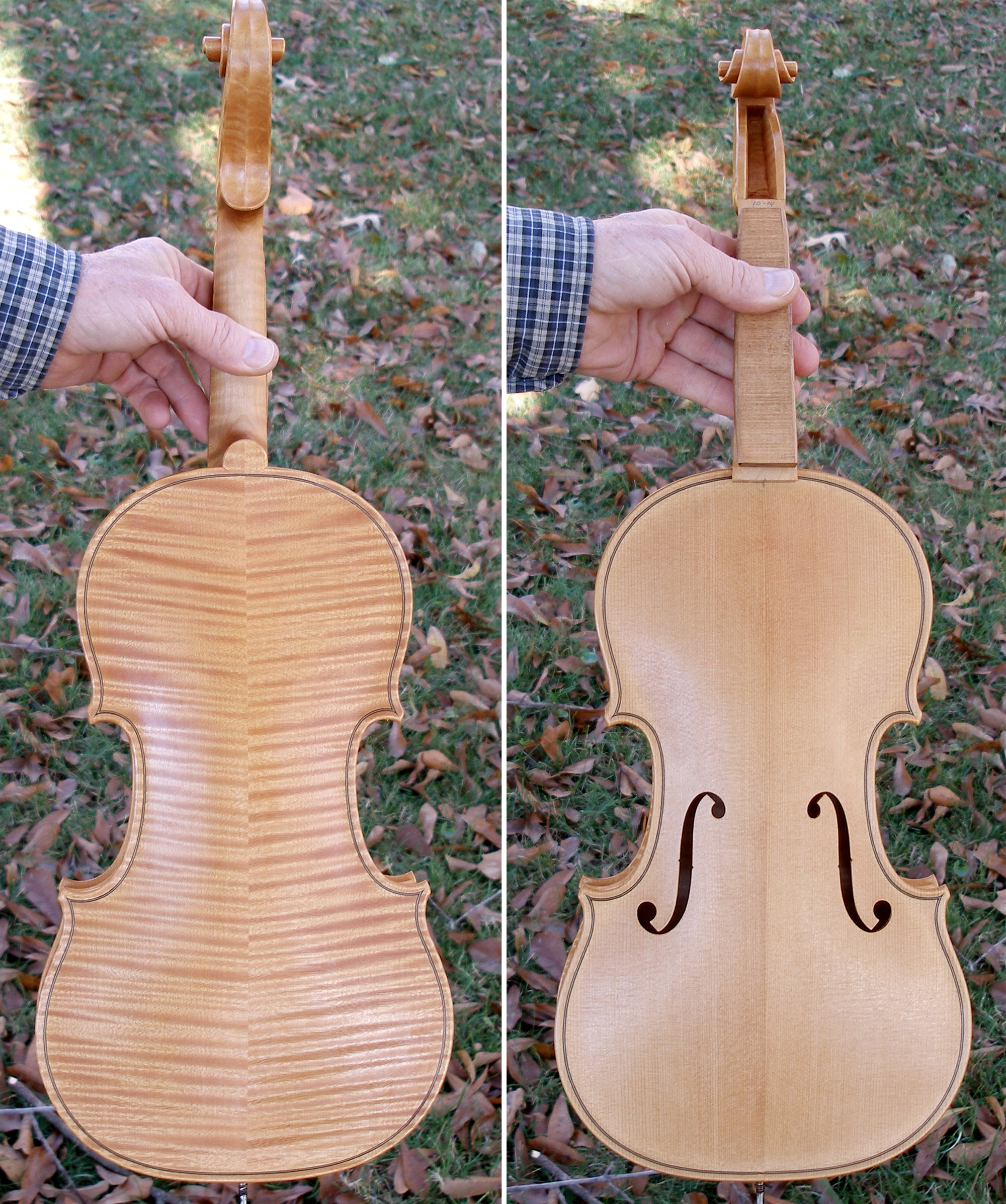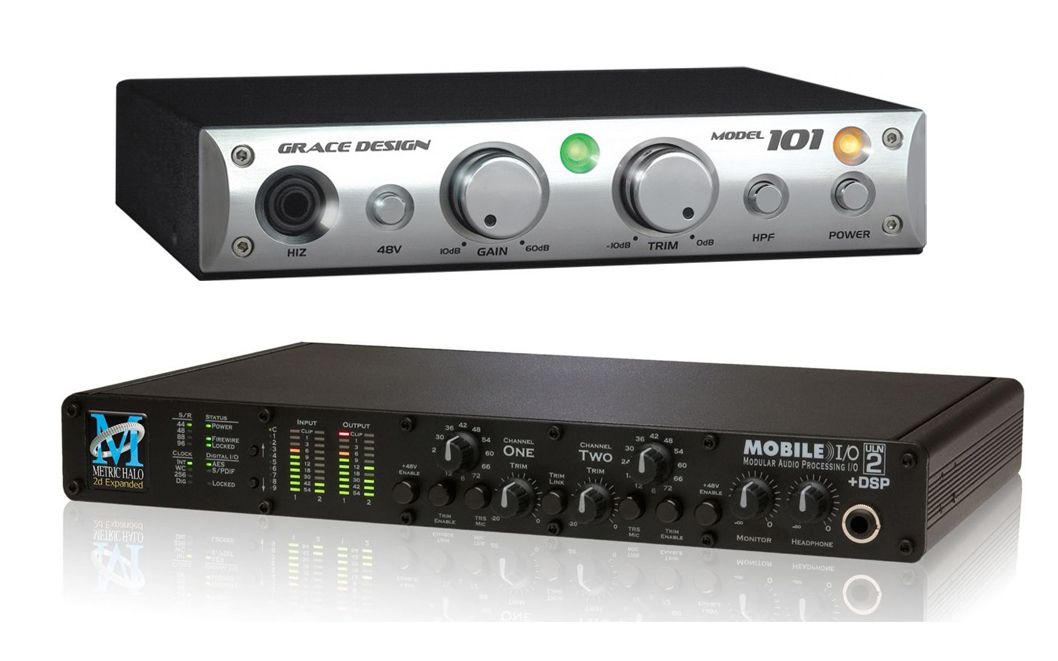 This is my own method for how to mount my microphone. It works much better than what the company provides.