Upcoming Events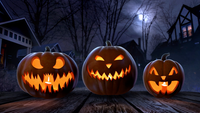 Please join me October 31st for a free Halloween Zoom concert.
I'll share several of my latest compositions along with spooky stories and tunes from the ancient Celtic world.
3:00 PM, 7:00 PM, 10:00 PM Eastern
Noon, 4:00 PM, 7:00 PM Pacific
7:00 PM, 11:00 PM, 2:00 AM Great Britain

Check back here shortly before showtime for the active Zoom Link.